There are many exciting and inspiring things happening at St. Jude Memorial Foundation. We're glad to share them with you.
Stories
Paul and Mary Reitler met while he was traveling across the country with friends. The two lovebirds carried on a long-distance romance. Paul graduated from Stanford University and they were married while he served in the Navy. After graduating from Harvard Law School, he joined a Los Angeles–based law firm that later grew from a California firm of four offices to an international firm having fifteen offices.
Read More »
Press
St. Jude Medical Center is pleased to announce a $3 million gift—one of the largest in the hospital's history—from the estate of the late Marvin Blaski, a patient who dedicated the bequest gift in appreciation for the outstanding care he received after a stroke in 1996.
Read More »
St. Jude Medical Center is honored to announce a remarkable $2 million legacy gift from the estate of Wo Kong Kwok, PhD, a Fullerton resident who made the donation in gratitude for the care his wife, Tzu-Wen Kwok, received before she passed away in 2016.
Read More »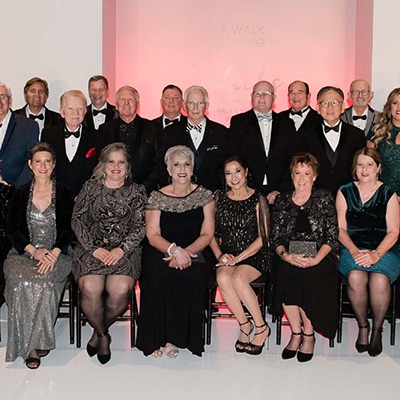 FULLERTON, CA – Eight hundred loyal supporters will honor past and present cancer warriors at the 30th of St. Jude Medical Center's A Walk Among the Stars event on Saturday, November 16 at the Anaheim Marriott.
Read More »
Photo Library
A Walk Among the Stars 30th Anniversary
Donor Appreciation Dinner 2019
Donor Appreciation Luncheon 2018
Neighbors Helping Neighbors Dinner Event 2019
Neighbors Helping Neighbors Dinner Event 2018
Publications
Videos
St. Jude's Neighborhood Health Centers provide medical, dental, and mental health services to un/under-insured and low-income families within the Orange County community.
Read More »
St. Jude is sponsoring a series of initiatives, designed to combat obesity, focused on improving nutrition, enhancing physical activity, and supporting healthy lifestyle policies in low-income neighborhoods.
Read More »
Each Mind Matters unites us to talk openly and honestly about mental health. St. Jude is encouraging us all to engage in safe conversations about mental health with family, friends, and community members.
Read More »
Matt Miller went to bed with a sense that something was off. He woke up suspecting a heart attack. After driving himself to Providence St. Jude Medical Center, his suspicions were confirmed; Matt had multi-vessel blockages and needed bypass surgery.
Read More »
Together, we can provide care that transforms lives, now and for years to come.